| | |
| --- | --- |
| | September 19, 2023 |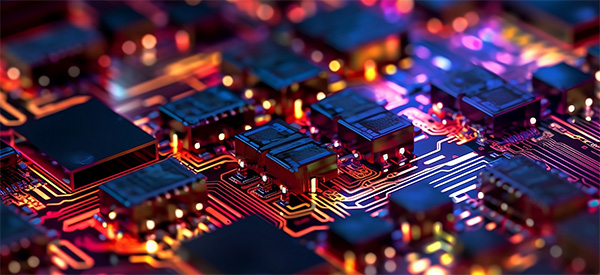 Anaya Vardya
In my last column, I discussed cutting-edge innovations in printed circuit board technology, focusing on innovative trends in ultra HDI, embedded passives and components, green PCBs, and advanced substrate materials. This month, I'm following up with the products these new PCB technologies are destined for. Why do we need all these new technologies?
More >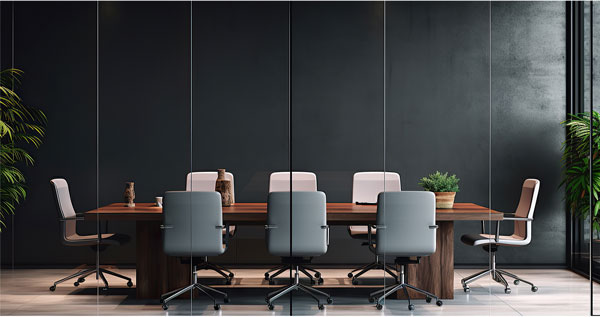 I-Connect007 Editorial Team
As expected, the U.S. Department of Commerce is actively administering to the $53 billion of funding in the CHIPS Act. A key committee in this process is the CHIPS Act Industrial Advisory Committee (IAC). Recently IPC vice president and chief technology officer Matt Kelly offered a printed circuit board and system-wide perspective to the IAC, part of the ongoing advocacy efforts being undertaken by IPC and other organizations, and later answered some questions about what he presented and how it was received.
More >

Blackfox: The World's Premier IPC Training & Certification Center
Blackfox Training Institute offers training & certification in all 6 IPC certification programs covering all aspects of electronics manufacturing. Certification is available for all levels including Operator (CIS), Standards Expert (CSE) and Trainer (CIT) in English, Spanish, Mandarin and Chinese. Blackfox Master IPC Trainers have hundreds of years of combined manufacturing experience to ensure the highest level of content delivery and expertise. Experience the Blackfox difference today!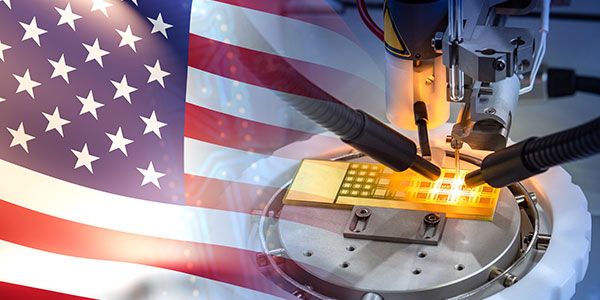 Aidan Salvi
I have been in and around circuit boards most of my life. I started 20 years ago in my family's PCB shop, leaving after a couple of years to start my own software company. About a year ago, I returned to the family business, and the first thing I noticed was that nothing had really changed. We were doing the same things in the same way as the day I left. After talking to several experts in the industry, I realized it was worse than that: The manufacturing of PCBs had not changed in 70 years.
More >
Senior Sales Representative – Ventec Central Europe

Location: Kirchheimbolanden, Germany/Remote

We are looking for a self-motivated Senior Sales Representative – Ventec Central Europe, ideally with experience in the PCB industry...

Technical Support Engineer – USA Region

ViTrox aims to be the world's most trusted technology company in providing innovative, advanced, and cost-effective automated Machine Vision Inspection Solutions for the semiconductor and electronics packaging industries...
| | | |
| --- | --- | --- |
| Are you making the most of your inspection data? - For companies looking to succeed in Industry 4.0—and even beyond, as we drive toward manufacturing autonomy—you will need solutions that can combine domain expertise in optical inspection (vision and software) with the ability to connect to larger systems and contribute to process improvement utilizing tools like artificial intelligence. Readers of The Printed Circuit Assembler's Guide to SMT Inspection: Today, Tomorrow and Beyond will learn how data-driven analytics can be used to overcome production challenges and enable a smarter factory. Download this latest book in the peer-reviewed I-007eBook series. | | |
Current SMT007 Magazine Table of Contents



In Europe and the U.S., legislation is under way to revitalize unified circuit manufacturing—PCB fabrication and packaging. To help make the most of this legislative work, industry advocates strive to make a difference by educating legislators and their staff on the electronics supply chain including the dire need for local substrate sources...
Download the PDF of this magazine to your library.




FEATURES:

CHIPS Act, One Year On interview with Travis Kelly
A Catalyst for Advanced Packaging and Substrates interview with Kirk Thompson
Towards a Silicon to Solutions Industrial Strategy by Alison James
Chips Act Priorities, Q&A with Matt Kelly
Unlocking Synergies: The US CHIPS Act Propels Collaboration.. by Miles Moreau
The End of Solder? interview with Andy Mackie
If this mailing was forwarded to you, you can subscribe here for your own copy of SMT007 Week
All rights reserved. © 2023 I-CONNECT007.com
Mailing address: IPC Publishing Group Inc., 3000 Lakeside Drive, Suite 105N, Bannockburn, IL 60015
SMT007 invites you to forward this newsletter to colleagues or associates who might be interested in our newsletters.
%BASIC:EMAIL% unsubscribing to this newsletter is easy, just click this link: Unsubscribe Here
Keep our newsletters coming: add "newsletter@iconnect007mail.com" to your address book / safe list.